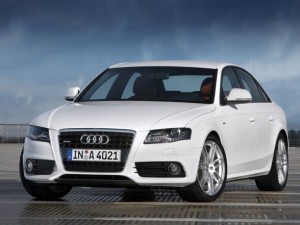 The carmaker of Ingolstadt has two news concerning one of his best-selling models, the Audi A4: updated 2.0 TDI engine of 136 hp and the introducion in the catalogue list of version 'Start', available as sedan or Avant, with engine 2.0-L 120 hp.
The renewed Audi A4 2.0 TDI 136 hp and is featured by the further reduced power consumption, which in the sedan down to 4.4 l/100 km (115 g/km CO2) and in the Avant gets 4.6 liters per 100 km (120 g / km CO2). In both cases, results has been obtained by lengthening the gear ratios of Manual 6 speed gearbox, optimizing the aerodynamics, and adapting the recovering energy system during braking that matches the Start/Stop. The price of Audi A4 TDI 136 hp ranging from € 34,000 for the variant sedan to € 35,500 for the Avant.
The second news for the Audi A4 in the catalogue concerns the return of the 'Start' version, which with its 2.0 TDI 120 hp has a strike price of € 29,120 (€ 30,670 the Avant) and proposed as the most economically advantageous version. Even in this case the 6-speed gearbox is manual and the traction is front wheel drive. Standard optional are the electrically adjustable mirrors, radio Chorus and screen 6.5-inch monochrome. Some of the standard accessories are not available for this versios such as electric folding door mirrors, multifunction steering wheel, fog lamps, front armrest and info system for the driver, thus reducing the price list.
Similar News: