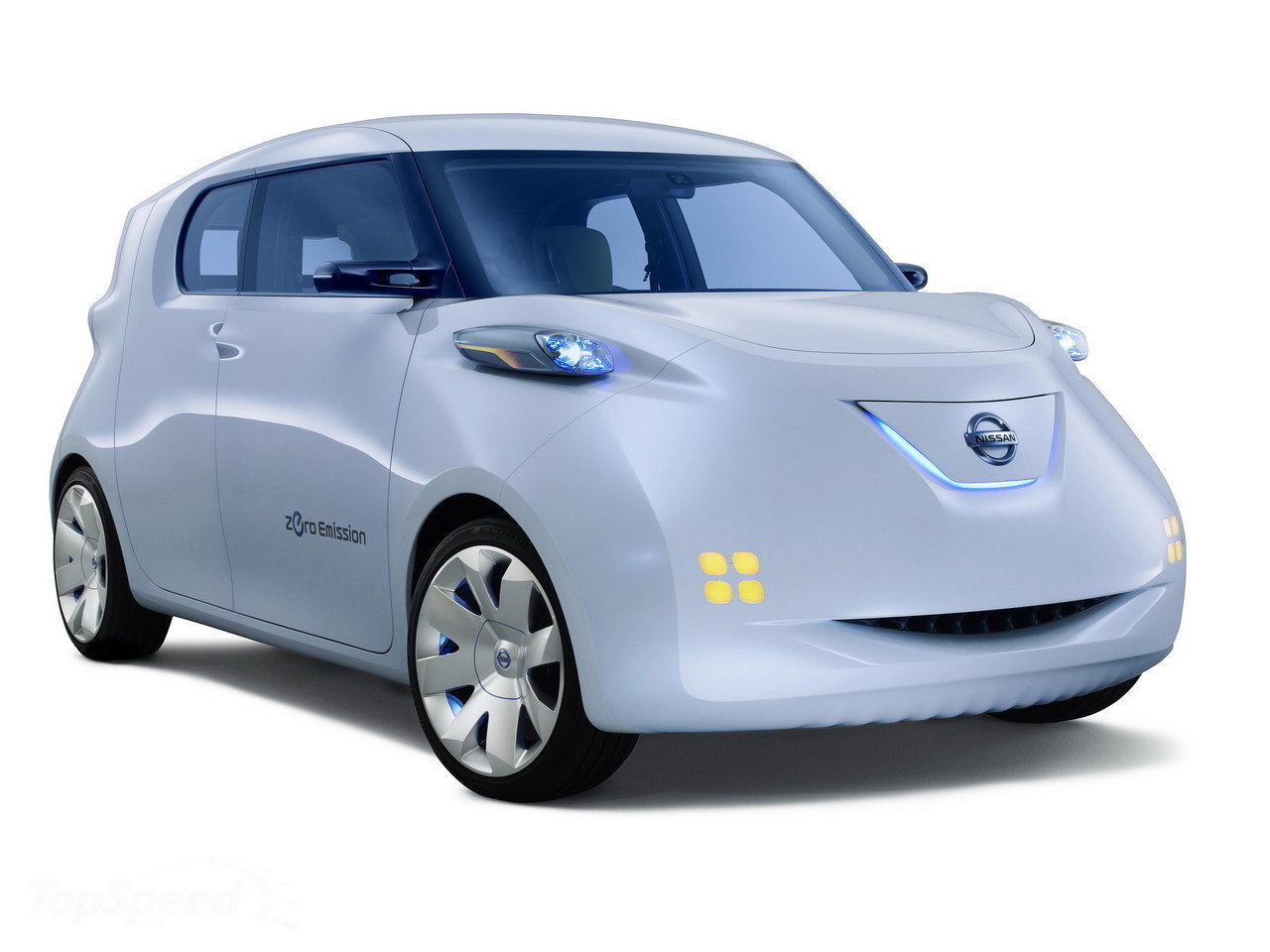 New Nissan Townpod is an electric concept car with relatively compact size, made its official debut at the Paris Motor Show 2010 alongside Nissan Leaf, the other electric vehicle of range already on production line. The prototype  is announced as a revolution and we believe that the target was scored with its really inconceivable aesthetic for a light electric commercial vehicle, designed as a Multi Purpose Vehicle for the city and especially for mobility of those who use the car for work and free time.
FASCINATING DESIGN: The front central grille is the one of Nissan Leaf, the tailgate and the vertical shape which cuts the body recalls instead the Nissan Cube. A particularly striking headlights are high positioned, so far from the classic position, even more interesting is the movable bulkheads switching between high beam, low beam or parking lights. Despite the very innovative design, you have a high versatility thanks to door openings system.
INNOVATIVE COCKPIT: New interir of Nissan Townpod leave no room for anything that is not practical, created purely as a working vehicle, combines the ergonomics controls to the easier loading. Be noted that controls are grouped in two classic touch screen positioned in the middle of the dashboard. Another new feature is the so-called "puck", grooved rubber balls that scattered in the cockpit, they act as movable support for current and future portable devices like MP3 players and mobile phones. To help the rear loading are also present exclusive sliding and folding rear seats that liberate the entire floor.
We cannot display this gallery
[youtube]