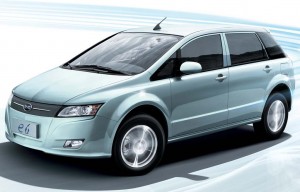 At the Detroit Motor Show 2011, the Chinese BYD brings two big news. They will present the electric BYD E6 Premier and the BYD S6DM a SUV dual mode electric – petrol.
IRON PHOSPHATE TECHNOLOGY: the BYD E6 Premier is basically a facelift of the previous MPV E6 presented as a concept car and wich should reach the market in 2012. The Premier E6 is a pure electric, powered by iron phosphate batteries, which the company says the Chinese are the real future for the industry. According to the BYD reveals, this car can reach a top speed of 140 km/h and has a range of 300 km. For a full charge would be needed from 40 minutes to six hours, depending on the outlet's type.
DUAL MODE: The second model is the SUV dual mode S6DM, 4-wheel drive car powered by two engines: the front wheels are powered by a small electric motor delivering 14 hp, while the rear will have a more powerful 102 hp, both combined with a combustion engine 2.0 liters. Standard optional includes the automatic dual-clutch gearbox. It can travel – according to data released – for 60 Km in only electric – mode and 500 km with the help of the combustion engine.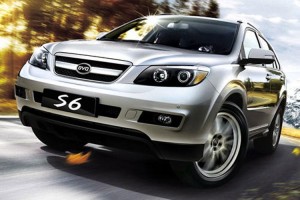 Articles across the web