The Alfa Romeo 4C's introduction across Europe continues apace but US customers will have to wait to get their hands on the exciting new two-seat roadster.
Production of the Alfa 4C by Maserati is set to start in its Modena factory towards the end of the year. Around 3,500 units of the 4C – which promise to deliver a thrilling drive in a compact, lightweight coupe – will be produced in Italy with 1,200 of those designated for the European market.
However, Alfa Romeo's return to the American market for hatchback cars will have to wait, with the launch across the Atlantic now delayed until the second quarter of next year.
Breaking America
Fiat pulled out of the USA in 1995 but has been set on returning since taking over Chrysler in 2009 and remains eager to fulfil that expansion.
Fiat and Chrysler had intended to introduce the 4C at the end of this year, with the 4C sports car expected to be sold in Fiat dealerships in the USA.
The new Alfa Romeo is seen as a potential rebirth of the brand across Europe and an opportunity to spark interest in the United States. The launch in Europe has been met with strong reviews so far, with details of the car leading to much anticipation.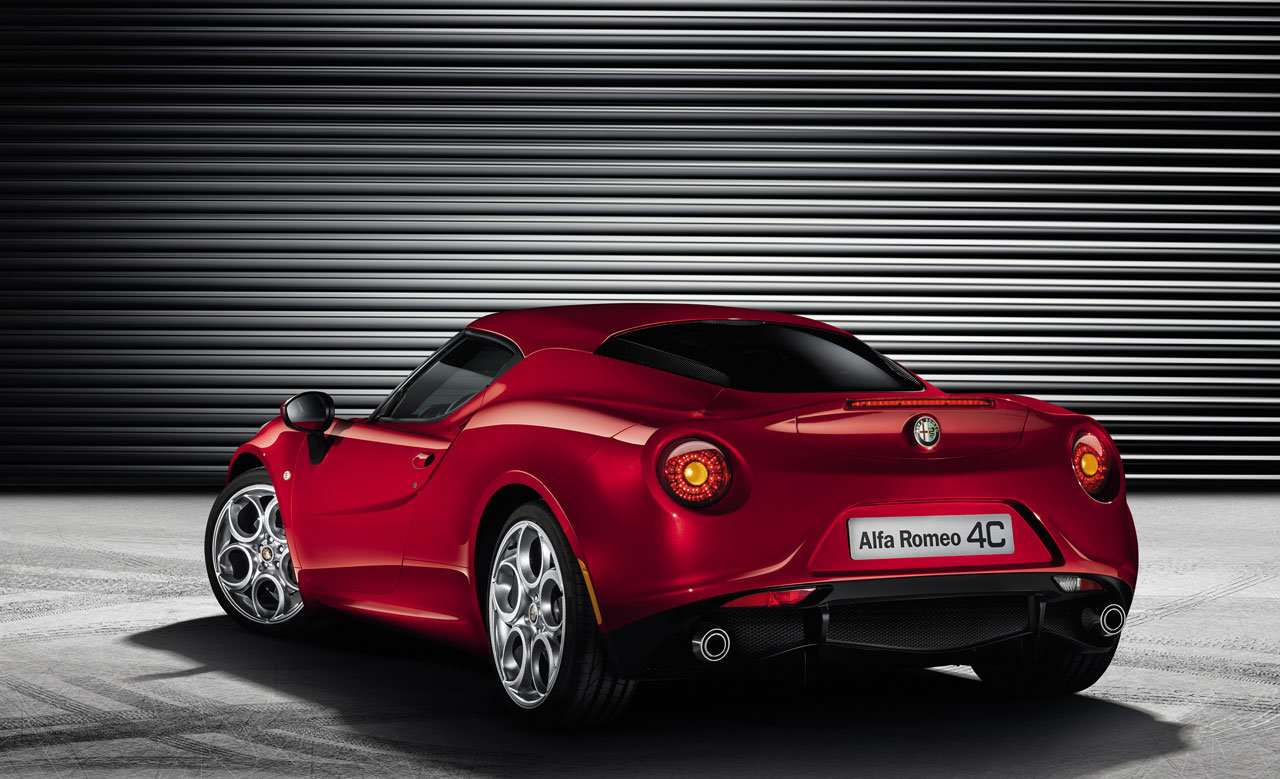 4C specs
The 4C weighs in at just 895kg with the widespread use of lightweight carbon-fibre, including in the construction of a strong but sleek chassis which weighs just 65kg.
Aluminium is also used throughout the sports car, including the engine and brake discs, ensuring a formidable power-to-weight ratio in this two-seater hatchback car.
The result is a 1.75 turbocharged four-cylinder engine, along with a TCT twin-clutch gearbox, which gives the car an acceleration speed of just 4.5 seconds to reach 60mph from rest and a top speed of 160mph.
Alfa hope the lightweight body, powerful engine and efficient design will allow agile and balanced handling as well as a responsive driving experience while delivering an average fuel economy of around 41.5mpg with emissions of 157g/km of CO2.
The new sports car will cost around £45,000 with production limited to just 3,500 cars per year from the Maserati plant in Modena.