The first major Auto Show of the year is already underway in the US. The Detroit Auto Show, held in the heart of Motor City, has already commenced giving a first look at a number of vehicles which will launch in 2014. Among the most hotly anticipated of those being unveiled in the freezing Michigan winter is the new BMW M4 Coupe, and not even a polar vortex can cool the anticipation for this new model.
The high-performance version of the BMW 4 Series, and natural successor to the German manufacturer's M3, the M4 Coupe sits somewhere between track-day superstar and comfortable tourer and manages to excel at both, delivering power and comfort in equally adept ways.
The new M4 is a powerful beast, with a twin-turbo charged 3.0 litre inline six cylinder engine, not ideal for those are are looking for temp insurance. Given the power the M4 produces around 420 horsepower from either a six-speed manual or seven-speed automatic gear box. And as well as being powerful the M4 is also light too, utilising both aluminium and carbon-fibre in the body and chassis to keep the weight down. It sits on the F30 Platform, as used by BMW for both the 3 and 4 series.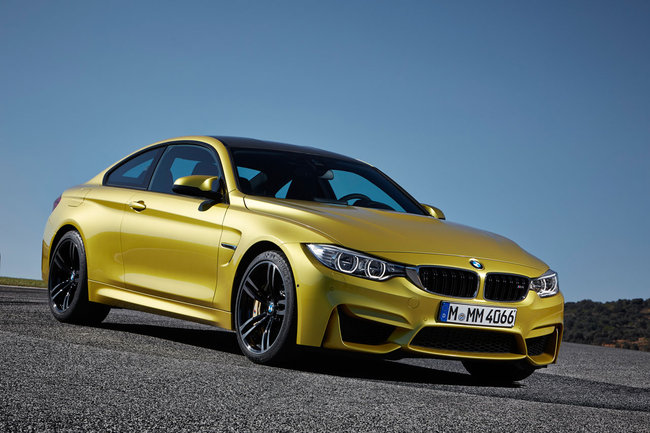 In terms of handling, the guys at BMW have moved things up a notch with the M4 using an entirely new electric steering system that offers the driver a variety of 'modes', including Comfort, Sport and SportPlus, we're not sure what the distinction between the latter two is, perhaps you need to wear a leotard to drive in SportPlus. The M4 also has other tailorable options though including carbon-ceramic brakes, the same as those found on the M5 and M6, and an adaptive suspension which are both available across all options.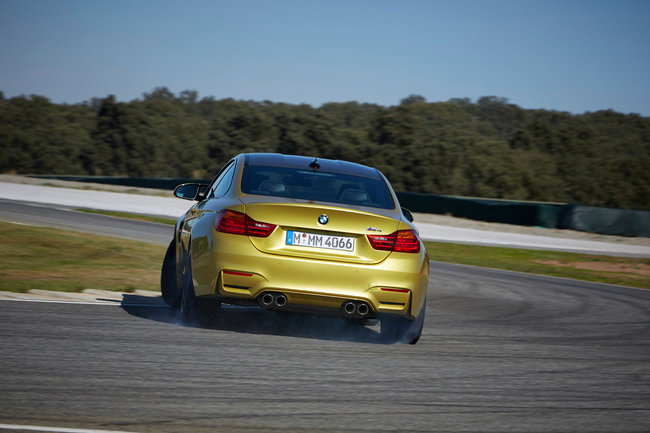 Inside the M4 coupe is as comfortable and stylish as you would expect from the BMW garage. An interior of brown leather and high-quality wood given an added edge with some flashes of aluminium finishing giving a modern touch to a cigar-smokers interior.
Set to go on sale later in the year, the initial price for the M4 is rumoured to be around the £36,000 mark. A pricey vehicle yes, but you can expect to get plenty for your money as ever from BMW. Our advice? Get yourself some and secure yourself a test drive of this vehicle pronto.