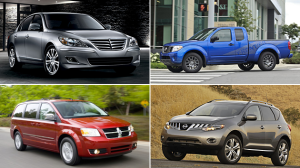 Buying a car, whether new or second-hand, is a complicated process. You want to make sure that you invest in something which will stand the test of time and perform well in accordance with your needs, but how?
First of all you need to ask yourself what sort of car you need. What will its purpose be? Do you have a family and will you need to transport them to places? Are you using this vehicle for commuting to your place of work? If so, then commercial pickup trucks, such as those provided by Great Wall Motors, may be a good vehicle to consider. They offer great loading capacities for cargo, as well as plenty of room for passengers, allowing most terrains to be tackled comfortably.
How much?
Once you've decided on the type or class of car, you must look at other considerations and finance will always be a priority. Ask yourself how much you can afford to spend and complete thorough research of the market to see what models are available.
If you decide to opt for a car payment plan, then it is worth considering how much of your monthly income will be spent on paying for your new car. Many experts say that monthly car payments should not be more that 20% of your monthly wage, but if you think this is too high for your circumstances, then look for an alternative deal to reduce the risk of facing financial difficulties further on down the line.
Future finances
You will also need to weigh up how much the car costs you initially, against how much it will cost you to run in the long run. Some cars that are cheap to buy in the first instance, might end up costing you a lot of money through maintenance and repair costs, not to mention fuel prices, so it is important that you give this a great deal of thought. Cars also depreciate in value, so remember to consider this when you are making your next car purchase and try and pick a model which will retain its value if you intend to sell it on.
Final considerations
Finally, it is important that you consider the appearance and performance of your chosen vehicle to ensure it matches your needs. Buying a car which is a good investment is advisable, but if it's something that you're not happy to drive, then it is wasted money. You also need to check the comfort and practicality of the car and that means taking it out on a test drive before parting with any cash.
Similar News: