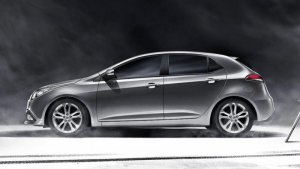 MG5 ready for the Chinese market.
Official images of the MG5 have been released, Eighteen months ahead of introducing in the UK. The 5-door hatchback model goes on sale in China very soon. The pictures show a C-segment-type hatchback with angular headlights and conspicuous creases along the bonnet and front wings.
MG5  engines
The Chinese market car will be driven by a 1.8-litre petrol engine producing around 105bhp. European versions will have a variety of engines, which MG desires will include no less than one diesel unit. It had previously already been recommended a range of downsized petrol engines between 1.0 and 1.5-litres and would be available, with power outputs ranging from 115bhp up to 162bhp.
MG leading, Dave Lindley and head of MG design, Tony Williams-Kenny are both directly involved with the European development programme. The vehicle can provide drastically different trim and suspension configurations from Chinese market versions.
The MG5 is is gonna be offered only as a 5-door hatchback. As its name advise, it will be have sizes between the MG6 and MG3, which will launch during the early 2013.
[Not a valid template]
2011 MG Concept video
[youtube]
Similar News: