It has been a great season for Michelin, claiming its 250th FIA World Rally Championship and the 2012 Fia World Endurance. Sebastien Loeb's victory at the Rally de Espana is the best successful driver on MICHELIN tires with 33 victories. Alexand er WURZ and Nicolas LAPIERRE at the 6 Hours of SHANGHAI marked the sign of what has been a particularly gratifying year of endurance racing for MICHELIN.
The 2012 6 Hours of SHANGHAI provided MICHELIN with a precious chance to demonstrate the qualities of its tyres to fans in a country which has a inhabitants of more than a billion people who demand tyres that deliver safety, longevity and efficiency.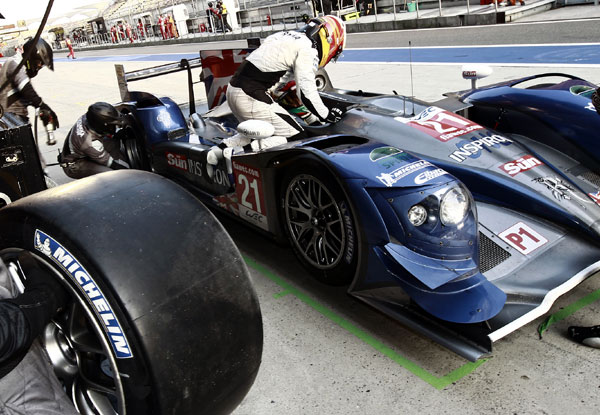 MICHELIN tires have won on every type of terrain (from dry and wet asphalt, to ice, loose dirt, rough gravel, snow and mud) in 23 distinct states and on six continents. MICHELIN's involvement in motorsport is targeted on disciplines which, like endurance racing, have regulation that are extremely demanding with regard to tyres. This, in turn, permits the company to innovate and gives a real sense to its motor racing programs by permitting them to contribute to the flexibility of tomorrow. MICHELIN also has an superb winning record in disciplines which permit start competition between tyre manufacturers.
The video below has been powered by Michelin and congratulates the winners of 2012 FIA World Rally Championship and 2012 World Endurance.
Similar News: