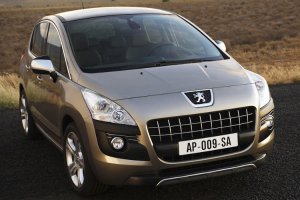 Peugeot has announced some updates to the price list, in fact, the French carmaker has published a list that lists the most 'important news about engines, equipment and optional.
The Peugeot 308 gets price changes for version 1.6 8V HDi 93 hp with Active package at € 20,000 (- € 450) that comes with standard 16″ wheels instead of those alloy. For 3008 model arrives the HDi technology combined with the automatic gearbox for the 1.6 HDi, which according to Peugeot, promise a further reduction in fuel consumption and emissions in the combined cycle with 4.7 liter of fuel per 100 km and 122 g/km of CO2 when fitting 16″ or 17″ wheels. In this case prices of model and packages remain unchanged.
Another important news is about the 5008 version with the Family package, which starts on the base of the version Techno and offers standard Bluetooth with USB plug, video pack, rear obstacle detector, a 17″ alloy wheels, Head up display , tinted rear glass and chrome sill. The Peugeot 5008 1.6-Liter Family also uses the HDi technology combined with the automatic gearbox. According to Peugeot, the car improves the fuel consumption efficiency at 4.9 l/100 km and emits 127 g/km of CO2 if fitting the 16″ wheels.
The version Bepper Teepee can also be combined with package Active, while the Premium is no longer available. In this case prices do not undergo any change for this model has been introduced the Family version which includes radio CD Pioneer with Bluetooth and USB plug, air conditioning, fog lights, roof rails, custom aluminum details.
[Not a valid template]
[youtube]
Similar News: