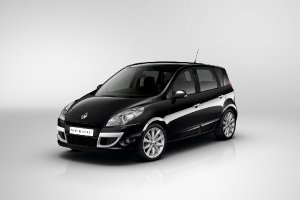 Renault Xmod (5 seats) and Renault Scenic (7 seats) have been renovated to enter in the market with the Model Year 2011. Main news regards the pachs equipment Attractive, Dynamiquene and Luxe, now revised in design, materials choice and color pairings .
Attractive version has a renovated interior and exterior design with 16′ Flexwheels alloy wheels. A visibility Pack is also available with integrated TomTom Navigator Live 2.0, front and rear parking assist with camera, priced at € 600. But the news certainly does not end here. The Dynamique intermediate pack brings news in the cockpit, with anti-stain coatings in Teflon, Tep seats and dashboard integrated tom tom navigator system. Om pack Luxe there are also 17-inch alloy wheels, Bluetooth connectivity, keyless access and start system.
Under the hood, the most important news is the approval of the 1.5 dCi 110 hp, which has undergone a different setup to obtain 128 g/km of CO2. Overall, five engnes were confirmed, two petrol (1.6 and 1.4 Tce from 110 hp to 130 hp) and three diesel (1.5, 1.9 and 2.0 from 110, 130 and 150 hp). In addition, only for the Xmod Luxe there is a version 2-liter dCi with 160 hp. Prices range between € 20 000 for the 1.6 Xmod Attractive and 31 000 for the Scenic 2.0 dCi Luxe Proactive.
[Not a valid template]
Similar News: