The new PEUGEOT 308 comes with a revolutionary and unique design, environmentally friendly, impressive driving experience  and remarkable quality. The new hatchback has now been tested by 12 fans and 4 bloggers, and the result was recorded in a video.
Innovative interior
A cockpit that a Peugeot 308 deserves : a smaller steering wheel , centered console , improved instrument panel and a 9.7- inch touch-screen offering you a top level of technology
Unique Design
The new 308 It's streamlined, it's fashionable and every last aspect was designed to make you feel alive.  It's designed to be lower and wider, to be more aerodynamic, with LED lighting uses 50% less energy than standard headlamps and  with exterior featuring high-quality finishing touch.
Environmentally Friendly And Amazing Driving Performance
Lighter than the previous 308, it's now nearly 140 kg less than its predecessor. The new 308 comes with a lower centre of gravity, a more compact steering wheel and a freshly-engineered electric power steering. The range of eight engines offer both power and efficiency with lower CO2 emissions starting at 82 g / km of CO2 , depending on the version.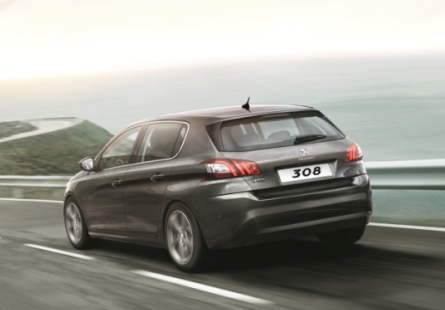 Top Rated for Quality and Safety
The task regarding the New Peugeot 308 was to develop a vehicle that will be like new even after years of use. Consequently the biggest attention has been focused on every single detail, from the interior leather to the eco Led Lights. The car it's based on a brand new chassis made from a resistant steel using a new welding method.
The New Peugeot 308 5-door hatchback, due available for sale in the United kingdom at the start of 2014, recently has also been awarded with the top score of 5 stars in the Euro NCAP tests.
Peugeot 308 – Best of:  recorded video

3 hours to try it, 8 minutes to talk about it ! Discover all 3 : 08 episodes : http://goo.gl/mgOLQS
This article was sponsored by Peugeot .