Think Jaguar and you undoubtedly think of sleek bodywork, smooth-lines, roof-down convertibles winding round Tuscan hills, or sports cars gliding through the night at Le Mans. The long-time purveyors of luxury executive or sports cars are now getting set to branch out, and turn a long a more robust line, with the unveiling of the C-X17 SUV concept at this year's Frankfurt Motor Show.
Though they may be part of the same stable as Land Rover, Jaguar has been quick to distance them from the established SUV brand, hailing the C-X17 as the basis for an entirely new generation of compact Jaguars. But what is it, and what does it look like? Here's a brief overview for you.
DESIGN
It is, safe to say, much 'boxier' than your typical Jaguar, apparently boasting "new, high-advanced modular architecture". Modular though it may be, the front grille of the C-X17 has been designed to resemble the classic Jaguar XJ, with the headlamp design also a mimic of sportier Jaguars. However, the huge 23-inch alloys soon dissuade any notion of cruising and make it clear that despite its roof spoiler this is much more SUV than sports car.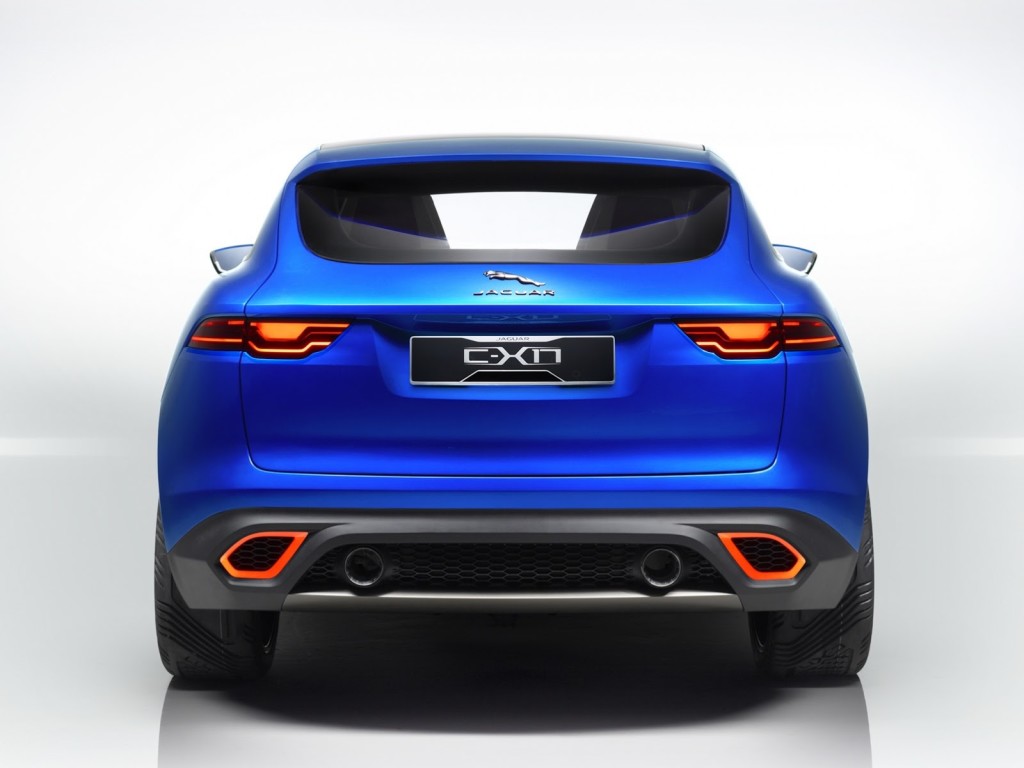 INTERIOR
Don't expect to be able to lounge across the back-seat in this car, as the C-X17 actually has four distinct bucket seats (two fronts, two back) rather than your typical bench back-seat. Jaguar have also boasted about their Interactive Surface Control system which is 'a multi-screen infotainment network to link passengers, and connect socially to the outside world', should you ever tire of talking to your fellow passengers.
ENGINE
A concept at the moment, but Jaguar's intentions is to offer two versions of the C-X17 to the market. An efficient diesel version will emit less than 100g/km of CO2 a plus for someone seeking one day insurance, and a petrol V6 engine alternative that will use the same technology as Jaguar's F-type. Jaguar have hinted that some vehicles in their new range will be capable of 186mph, though they are yet to confirm if that will apply to either take on the C-X17.
Having been a mainstay of the market for both sports cars and luxury vehicles for some time the C-X17 offers a new opportunity for Jaguar, as they look to follow Audi and BMW into the luxury SUV market. Whether the C-X17 becomes the vehicle to fulfil that aim remains to be seen, especially as Jaguar have hinted in their own marketing that they are looking to target younger drivers. So if you've aspired to own a luxury SUV then it may be worth keeping tabs on the C-X17 and keeping your finger poised by the button on a temporary car insurance ready to secure yourself a test drive.