Offering guests some of the most innovative and technologically advanced cars to date, this year's Geneva Motor Show has been a landmark event in the Swiss showroom's history. Not only did Apple reveal carplay, but Volkswagen were also turning heads with the new Scirocco and Scirocco R coupes, both complete with added turbo and a range of power upgrades. However consumers and motoring experts alike are still struggling to identify the so called 'facelifts' VW have pushed to the forefront of the specs.
The 2014 Scirocco marks the 40th anniversary of the original model, first introduced in 1974 at the Geneva Motor Show, and although the upgrades provide a noticeable improvement behind the wheel, the new design is more of a 'blink and you might miss it' and less of a 'facelift'. For example, the previous model's daytime running and fog lights and now shelled behind restyled headlights, and the aero-optimised blades have been carried over too.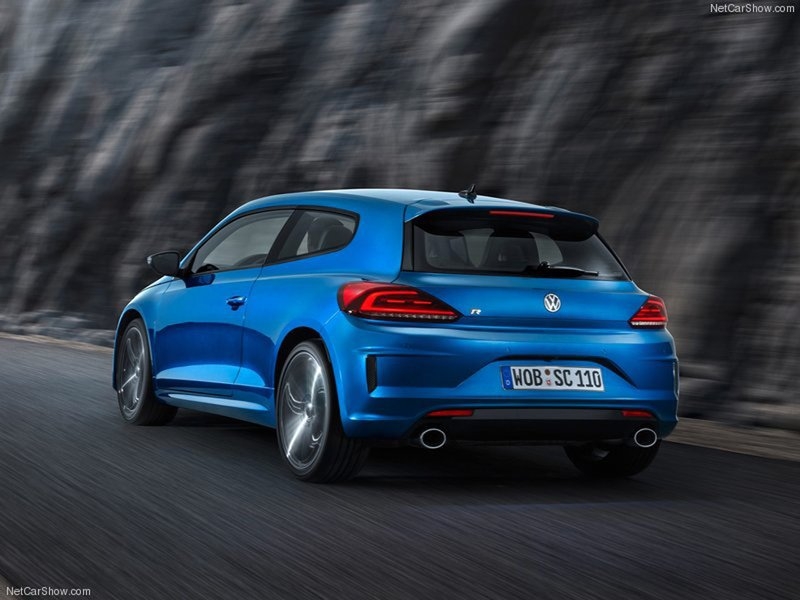 Noteworthy Nostalgia
The addition of LED tail lights combined with a bumper reshape is also noteworthy, but again the change to the rear is minimal, although just like the Golf the brand badge now doubles as the boot release. Inside however there really has been a facelift, with VW revealing an impressive cosmetic overhaul and completely rearming to combat the new Audi TT. From the improved centre console auxiliary instrument cluster to the futuristic dials, the 2014 Scirocco certainly offers a revamped cockpit, and this is complemented by the redesigned alloy wheels and bespoke new bumpers.
The Scirocco's power is certainly a talking point too, with the range-topper R model offering 276bhp from the new direct-injection 2.0-litre turbocharged engine, 15bhp more than its predecessor. Completing the range are a further two diesel and three petrol models, each offering six speed manual as standard and selected seven-speed DSG gearboxes. This places the new Scirocco in the same lane as the Seat Leon Cupra and the Vauxhall Astra VXR, an impressive feat to say the least.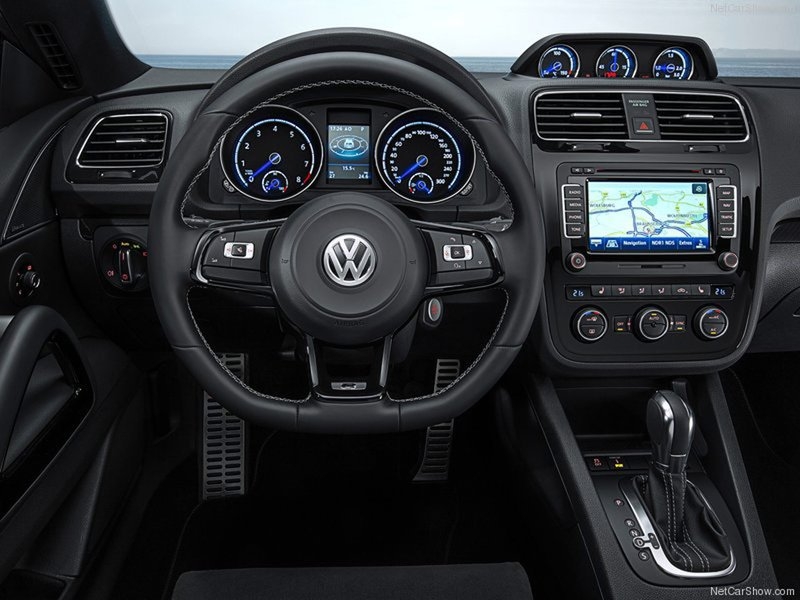 Turning Heads
Available to order from May in the UK with a September delivery, there's no lead as yet on pricing, but with VW claiming a 19 per cent rise in efficiency despite power increases across the new range, prices will no doubt be on the up. Overall, only the most anorack of petrolheads will notice you're driving a 2014 Scirocco, so if you're looking to turn heads on the road then the redesigned 'Roc' won't cut the mustard. Don't misinterpret our reluctance with the new Scirocco with disappointment however; there's no doubt that it's a stunning car and the engine improvements at the very least are enough warrant a test drive by taking out temporary insurance. But when it comes to trading in your old model, your cash may be better served with Audi's latest offering.