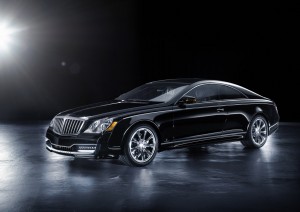 Xenatec realized the coupe version of the Maybach 57S, produced in cooperation with the Weinsberg Karosserie Manufaktur. The exclusive two-door has been modified with new bumpers, 20 "wheels and a few finishing details, but otherwise for other features keeps the shapes of the luxury German sedan. The Xenatec Coupe is included in the official catalog of the Maybach.
This "strange" car for sheikhs is about the designer Burch Fred Hardt, father of the Maybach Exelero concept, which eliminates the two rear doors and adding the typical sloping rear window of the coupe, just gave greater dynamism and originality to this car, while keeps at the same time all the Maybach's features.
The new Xenatec Coupe will be produced in small series with nearly 100 units and sold at a price of 675,000 Euros. The price increases if it draws on the very long list of optionals, including for istance the large 21-inch alloy wheels and armor for the body.
Similar News: